Logan County Buildings and Grounds 
315 Main Street 
Sterling, CO 80751
(970) 522-0888 Ext. 221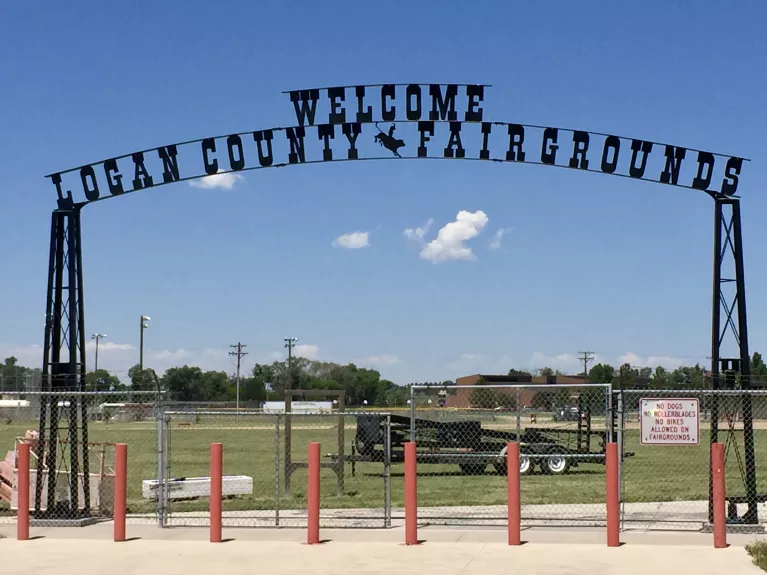 The Logan County Buildings and Grounds Department is responsible for maintenance on all county buildings.  They are responsible for various duties from snow removal to extensive preparations for the Logan County Fair and Rodeo.  Crews do an exceptional job at keeping the buildings in good repair and fulfilling requests of various departments for special needs.
If you would like to reserve the Logan County Fairgrounds for an event or Clarence's Corner or the Courthouse Gazebo, please click on the appropriate link.  
In 2019, Logan County introduced a Flowering Tree Memorial Program, planting twenty-two donated flowering trees at the Logan County Courthouse. Trees were donated by the public in memory of loved ones and planted with the help of the Logan County Buildings and Grounds crews and the City of Sterling Parks and Recreation employees. More trees were donated and planted on the south side of the Courthouse square in 2020, 2021 and 2022.  Several of the pear trees have died and will be replaced this spring. 
Pink flowering trees are Malus Prairie Rose and white flowering trees are New Bradford Pear and Chanticlear Pear.  We are no longer taking names for memorial trees at this time as we have run out of room at the Courthouse to plant trees.   
Please see the map and keys below to locate the tree you donated or to view all donated memorial trees.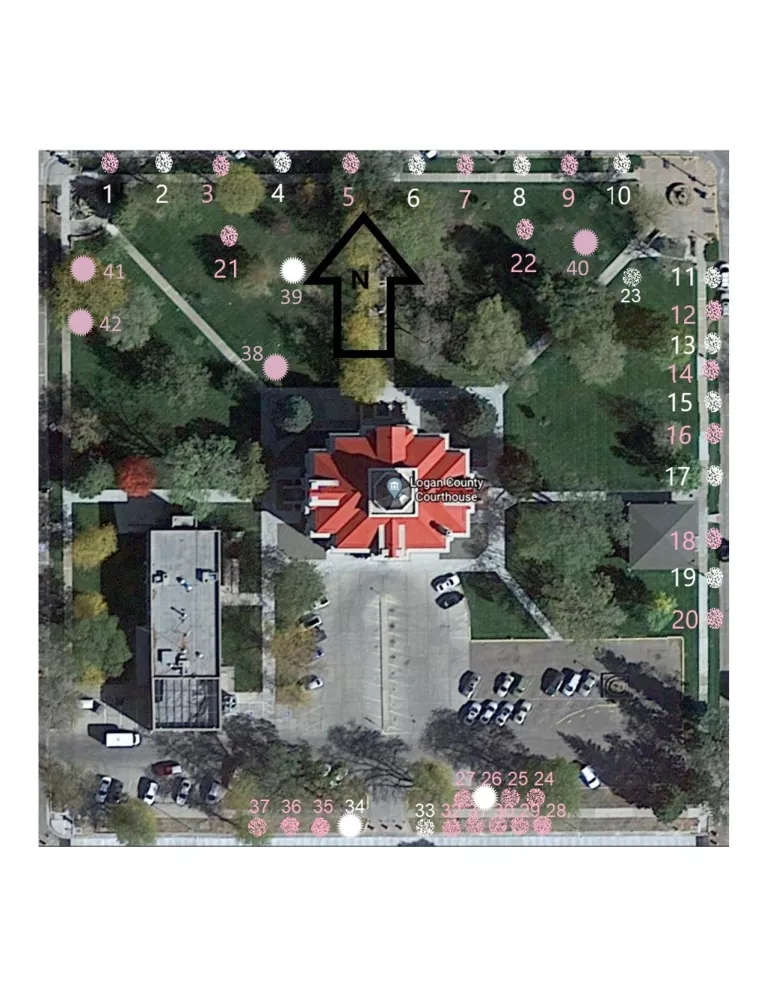 On the picture to the left, the top of the picture is Main Street, the right of the picture is S. Third Street and the bottom of the picture is Ash Street.
Note, several trees have been removed this fall as they died this year. 
Be assured that the county intends to replace the trees in the spring.