Logan County Television Translator Information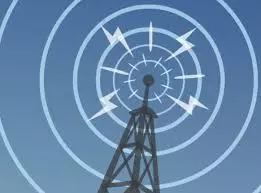 Translators are transmitters that rebroadcast the signals of a distant TV station to rural areas.  Viewers will get the best signal using an OUTDOOR UHF directional antenna with a preamplifier.  Any other kind of antenna my not even be able to pick up all of the channels available.  If you are receiving signal from Reiradon Hill or Peetz, all of the channels originate from each tower location; therefore antenna adjustment should not be necessary.   

Translators in this area include the Reiradon Hill Tower (9.5 miles east of Sterling) and the Peetz Tower (7.5 miles southwest of Peetz).  If your TV is an older tube type TV, you are encouraged to purchase a converter.  Most flat screen TV's are digital ready.  
The system is monitored and maintained by RF Systems LLC.  If you are experiencing difficulties, please let us know.  If you have questions or concerns about the TV translator please contact Ed Lake at (970)-630-3854 or contact us at 970-522-0888 or e-mail  commissioners@logancountyco.gov. 
We will post notices of extended TV Translator System downtime to this site.

For more information on free all-digital broadcast television visit www.dtvanswers.com.
Logan County Television Translator Channel List (Updated 7/2023)  The channel list provides the numbers you will see on a scanned TV; however some TV's will label them differently because the numbers you see are virtual channels which is what the broadcaster has chosen to label them.  The actual RF channel numbers in use are 15, 17, 19, 31, 33, 34 and 36 at Sterling Reiradon Hill and 14, 16, 18, 20, 26, 28, 30 and 32 at Peetz.