Pam Bacon, Logan County Clerk and Recorder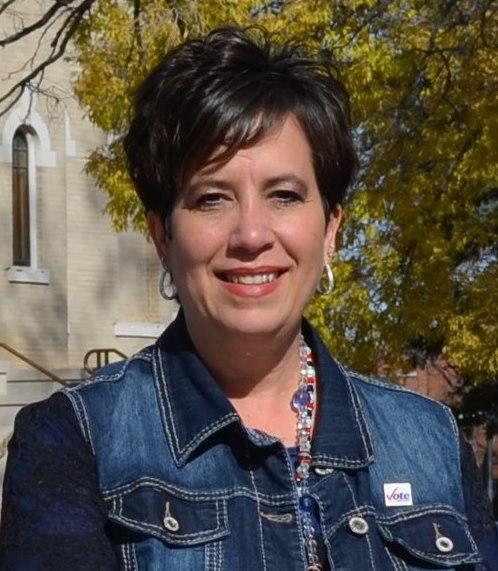 Logan County Courthouse
315 Main Street, Suite 3
Sterling, CO 80751
970-522-1544 (Recording/Elections)
970-522-2063 (Fax)
Hours: 8:00 a.m. - 5:00 p.m.  M-F
Closed all legal holidays
baconp@logancountyco.gov 

LIKE us on Facebook
#FFFFFF
Qualifications for Voter Registration-Preregistration
1.  Every person who is eighteen years of age or older on the date of the next election and who has the following qualifications is entitled to register to vote at all elections:
The person is a citizen of the United States.
The person has resided in this state twenty-two days immediately prior to the election at which the person intends to vote.
2.  (a) (i) notwithstanding subsection (1) of this section, upon satisfactory proof of age, every person who is otherwise qualified to register and is sixteen years of age or older but will not have reached eighteen years of age by the date of the next election may preregister and update his or her preregistered information by any means authorized in this article for persons eighteen years of age or older.  Upon reaching eighteen years of age, the person is automatically registered.
3.  A person preregistered under this subsection (2) who is seventeen years of age on the date of a primary election or presidential  primary election and who will be eighteen years of age on the date of the next general election is entitled to vote in the primary election or presidential primary election.  
All active, registered, eligible voters will receive a mail ballot for the Elections. Check your voter registration to ensure that it is active and update your voter registration online at www.govotecolorado.gov.  You may also update your registration and cast a ballot through Election Day at any Voter Service and Polling Center in Logan County. There are no precinct polling places.
November 7, 2023 Coordinated Election Results
#FFFFFF
#FFFFFF
NOVEMBER 7, 2023 COORDINATED ELECTION DATES
Please watch for updates on this site. 
Ballots are mailed to active, eligible, registered voters: Monday, October 16, 2023 - Friday, October 20, 2023.
Ballot drop-off locations open Monday, October 16, 2023.
Deadline to register to vote by mail, at a voter registration agency, a local drivers' license facility or online and receive a ballot by mail,  Monday, October 30, 2023.
Election Office is open Saturday, November 4, 2023 8 a.m. to noon.
General Election Day: Tuesday, November 7, 2023, 7 a.m. – 7 p.m.
All ballots must be in the hands of the County Clerk (Any County Clerk in the State of Colorado) by 7:00 p.m. on Election Day in order to be counted. Postmarks DO NOT COUNT! (Exception - military and overseas voters.)
Coordinated Election Day Voter Service and Polling Location is:
Logan County Courthouse, 315 Main Street Suite 3, Sterling, CO 80751
Logan County Courthouse Official Drop Box
#FFFFFF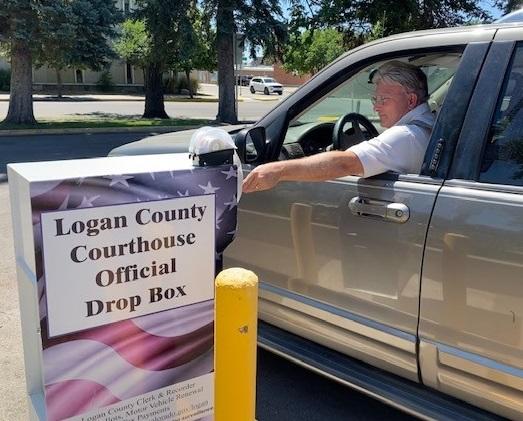 The drive-up drop box is located in the parking lot entrance to the Courthouse off of Ash Street on the east end of the parking lot.
The drop box can be used for voted ballots, motor vehicle renewals, tax payments and any other county business after hours or, even during business hours for convenience.
The box will be open 24 hours unless there is a deadline for taxes or after 7 p.m. on election night. The box will be checked once a day at times other than election time when ballots are mailed out. During elections, it will be checked multiple times a day. The box should hold between 750 to 1000 ballots. The box is under 24 hour surveillance. It is a felony to break open or tamper with the box. It is illegal to drop off more than ten ballots in the box for any election.
If there is a problem with the drop box, contact information is on the side of the box.